Lumbar radiculopathy, commonly known as sciatica, is a pain disorder caused by compression or inflammation of the nerve roots coming out of the spine in the lower back. It is usually caused by a herniated disc, but there are other causes.
Key clinical features (signs and symptoms)
Lumbar radiculopathy mainly affects the buttocks, legs and feet and usually only affects one side. Symptoms vary depending on which precise nerve is affected and may involve:
Pain

Often described as a shooting or burning pain
Typically starts in the buttocks and spreads down the leg to the foot, though there may also be lower back pain
May be worse on movement

Tingling sensation (like pins and needles)
Numbness
Weakness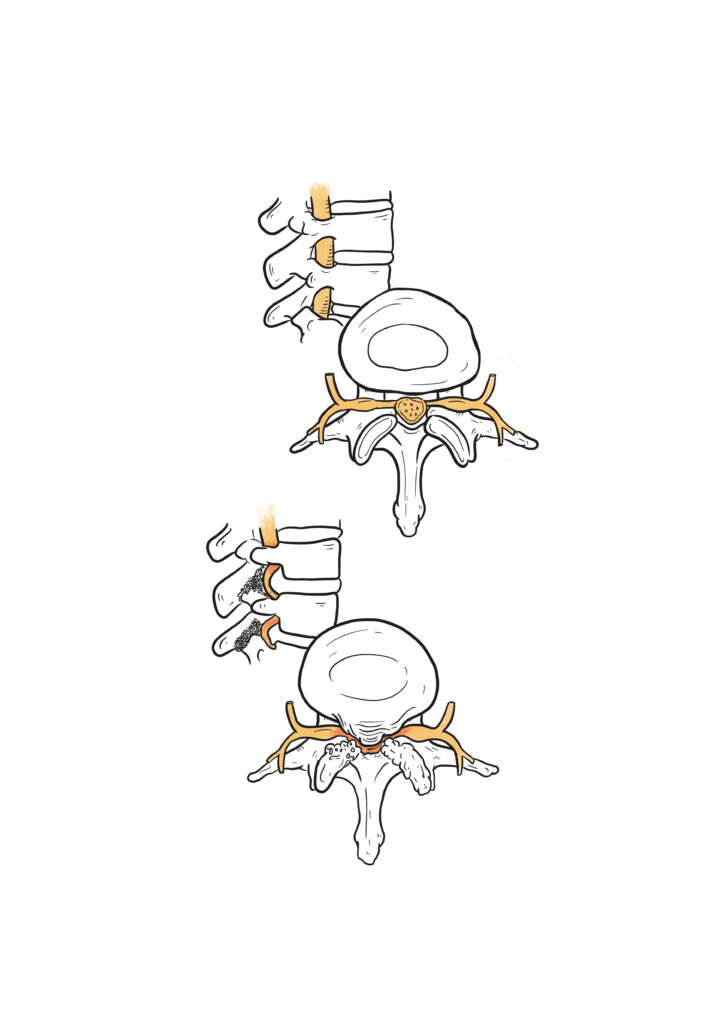 If you need a reminder of how the spine works and what the different parts of it are, we've made a little primer right here.
Major risk factors (Who is affected?)
The biggest risk factor is age, occurring most commonly in people between the ages of 40 and 50 years. As we get older, the spine undergoes changes due to wear-and-tear as part of the normal ageing process. The discs in the spine can gradually bulge or become thinner and the ligaments can stiffen. This can lead to narrowing of the spaces in the spine that the nerve roots pass through, compressing or irritating them. These changes occur over many years and, for most people, may not cause any symptoms. Men are more commonly affected than women.
Diagnosis
Lumbar radiculopathy is diagnosed by the signs and symptoms you describe to your doctor. You will also be examined, which may include:
Movements of the back
Nerve tests, including testing muscle power, reflexes and sensation
Nerve stretching tests
You may also have an MRI scan of your lower back if symptoms are severe or do not resolve to check for degenerative changes and compressed nerve roots in the lower spine.
Treatment
Lifestyle changes
There are things you can do yourself to help relieve symptoms. Try to carry on your normal activities as much as possible but remember to pace yourself. Carrying excess body weight can increase the pressure on your lower back and contribute to your pain. Losing weight and improving your flexibility and strength by doing regular, gentle exercise is important for managing symptoms. You can also try regular back stretches and applying heat packs to painful areas. Having healthy posture is also important to relieve excess pressure on your spine.
Medication
You can take over-the-counter painkillers, such as paracetamol or ibuprofen. Your pharmacist will be able to provide further guidance. If these do not help, your GP may prescribe nerve pain modifying drugs (called neuropathic pain medication), such as gabapentin or pregabalin. Your GP may also refer you for physiotherapy and psychological support to help control the pain.
Surgical
If your symptoms don't improve for several weeks despite lifestyle changes and medication or severely restrict your quality of life, you may be referred for spinal injections to alleviate your pain. This procedure is called a nerve root block. The injections carry low risk, can be repeated and are particularly helpful in treating leg pain, though less helpful for back pain.
If symptoms still persist, surgery may be considered to reduce pressure on the spinal nerve roots. This may involve removing part of the spine compressing the nerve and fusing two adjacent vertebrae to prevent pain-inducing movements.
Complications
Although it can affect your quality of life, lumbar radiculopathy is not dangerous and can often be successfully managed. In very rare cases, a herniated disc can result in a group of symptoms called cauda equina syndrome which require immediate attention in A&E:
Loss of feeling or pins and needles between your legs, around your genitals or back passage
Changes in bowel or bladder function, such as incontinence, inability to empty your bladder or loss of sensation
Weakness in both legs affecting walking
Sexual problems, such as loss of vaginal sensation and inability to achieve an erection or ejaculate
Long-term picture
Lumbar radiculopathy is usually self-limiting and symptoms normally get better in 4 to 6 weeks. However, some people can experience low-grade symptoms for several months after recovery and around 30% of people still have symptoms 1 year after. Medications and therapies can help, but unfortunately there isn't a 'quick fix' and there is a need to wait for a natural recovery. Maintaining a healthy diet and regular exercise is important to help control symptoms.
Key takeaway messages
Lumbar radiculopathy is caused by compression or inflammation of nerve roots in the lower back. It can occur as part of the normal ageing process.
Symptoms usually resolve over several weeks and recurrence is rare.
Lifestyle changes and medications can help improve your quality of life while healing occurs.
Very few patients who do not recover over the normal time-frame require injections or surgical treatment.
---
Credits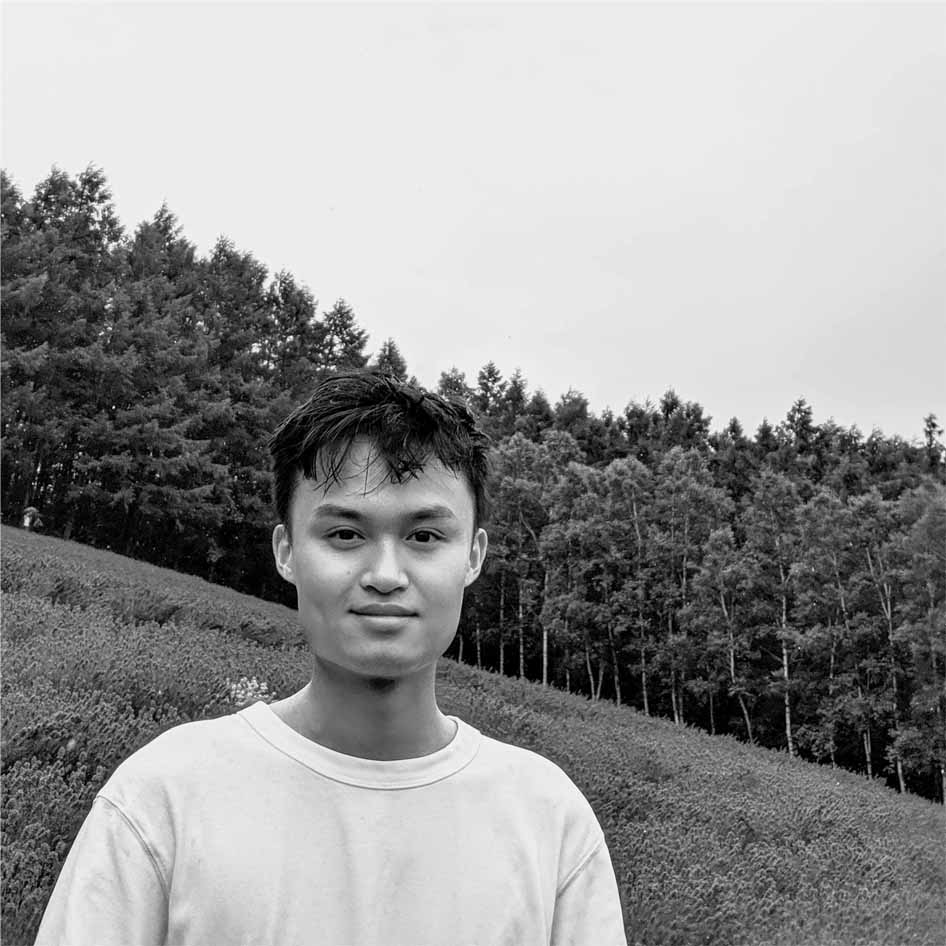 Alex Fung
Brainbook Ambassador
Alex is a medical student at the University of Cambridge
Illustrations