One of the most common conditions that neurosurgeons treat is something called hydrocephalus. The brain and spinal cord has a plumbing system within it called the ventricular system which contains a fluid called cerebro-spinal fluid (CSF).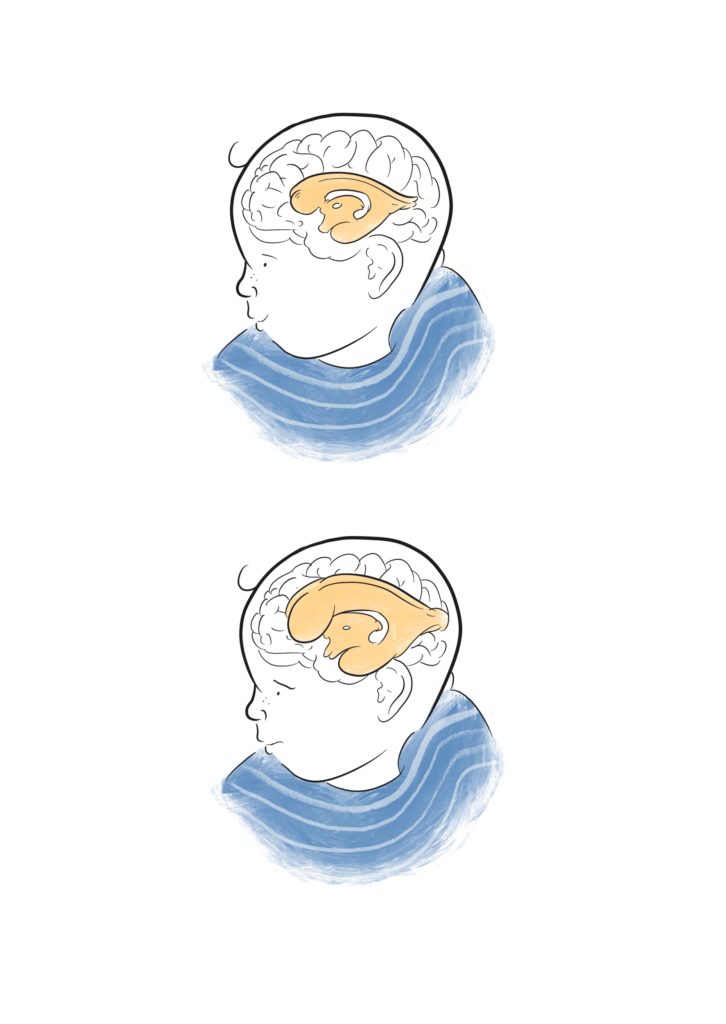 What is cerebrospinal fluid?
Cerebro-spinal fluid (CSF) is a fluid needed to provide protection and nourishment to the brain and the spinal cord. CSF is made and stored in specialized compartments of the brain called ventricles, which are like large fluid reservoirs. From there it flows around the brain to the spinal cord where it is finally reabsorbed back into the body. Your body produces and removes on average half a litre of CSF per day, keeping the total volume constant.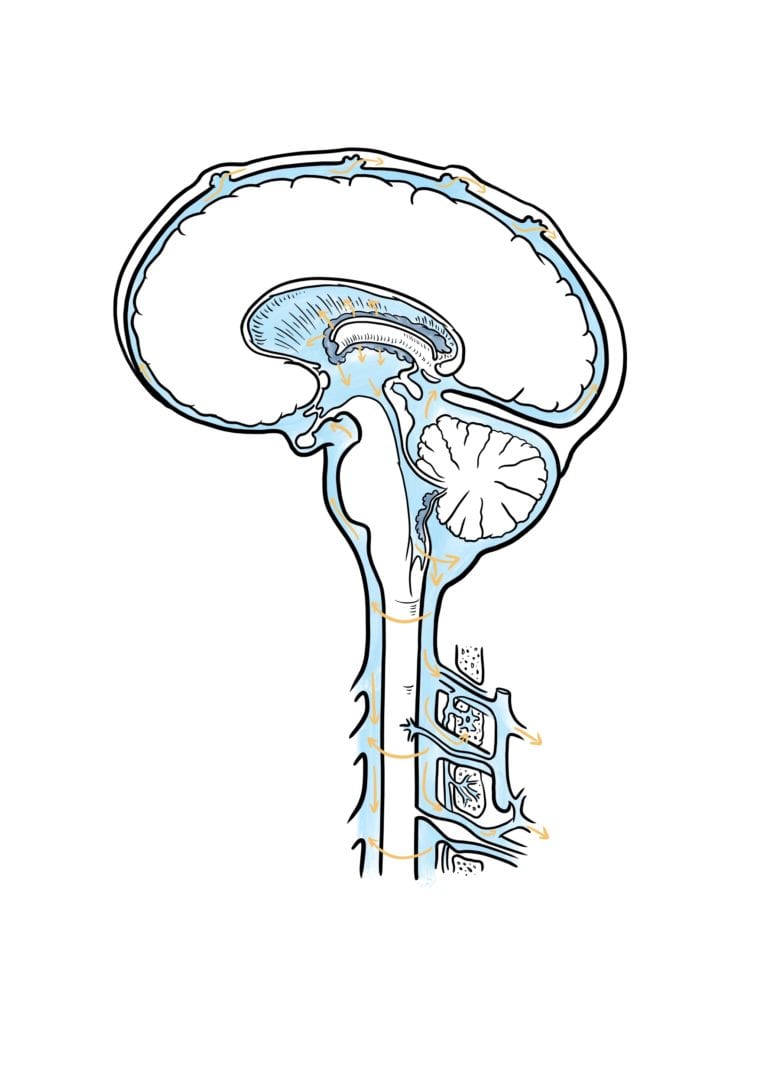 What can cause hydrocephalus?
A build up of fluid over time can cause damage to the brain – this is called hydrocephalus, also known as 'water on the brain', and it can be caused by number of different problems including:
Trauma
Blood vessel rupture
Infection of the brain coverings (meningitis)
Brain tumours
Developmental problems; these patients are often born with the condition or it develops in early childhood
What are some of the symptoms?
– Nausea
– Vomiting
– Headache
– Blurred or double vision
– Loss of balance
It is important for these symptoms to be noted early, and for the patient to seek medical attention so that the appropriate tests can be done to confirm the diagnosis, whereby the correct treatment can be undertaken. If left untreated, acute hydrocephalus can lead to coma and death.
What are the different types of hydrocephalus?
As mentioned above, different problems and events can lead to the formation of hydrocephalus, and therefore, depending on what causes it and how it develops it can be subdivided into two main categories: acute and chronic.
Acute hydrocephalus develops within days or few weeks and it manifests with a rapid progression of symptoms. Anyone can develop acute hydrocephalus. Examples of possible causes of an acute hydrocephalus include brain tumors and serious brain injury. People with the acute hydrocephalus often experience the above-mentioned symptoms.
Chronic hydrocephalus, also known as chronic communicating hydrocephalus or normal pressure hydrocephalus (NPH) mainly affects elderly individuals (>60 years). It develops over months (or even years). The subtle signs of chronic hydrocephalus include: memory impairment, walking difficulty and urinary incontinence. The commonest cause is not known, and that's why we call it idiopathic, but it can also be caused by brain bleeds and inflammatory diseases of the brain such as meningitis.
What are the common investigations doctors ask for?
If a neurosurgeon suspects hydrocephalus following the neurological exam you will likely be sent for a brain scan (CT scan and/or MRI of the brain). In addition , you might need a lumbar puncture (LP), a procedure during which a very thin needle is carefully inserted into your lower back in order to retrieve CSF. It can also be used to measure the pressure CSF is creating on your brain and spinal cord.
How can it be treated?
There are various techniques that neurosurgeons can employ, including emergency drainage and more long-term solutions. Click on the pictures below to learn more about them.
Credits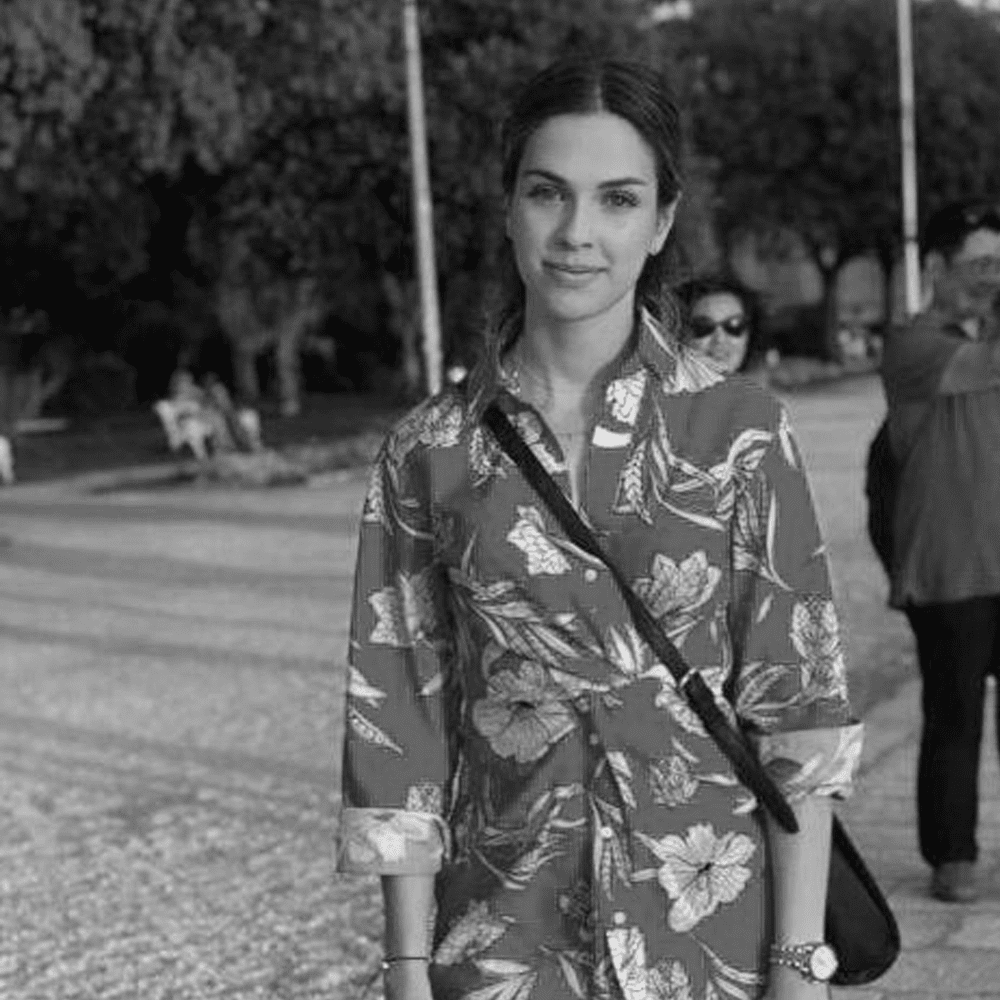 Stasa Tumpa
Graduate Medical Student at The University of Cambridge
Awarded a BSc in Neuroscience from St. Andrew's and an MSc in Clinical Neuroscience from UCL. Her particular interests are in paediatric neurosurgery and epilepsy surgery. Outside of medicine she is a fencer in the Cambridge first team.
Follow her on Twitter: @tumpastasa
Illustrator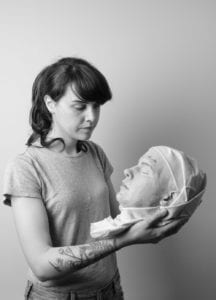 Merlin
Medical Illustrator
Merlin is an award-winning Medical Illustrator, Writer, Educator and Director of 'Drawn to Medicine'. She strives to visualise information in a way that makes it universally accessible, educational and engaging for both clinicians, patients and the general public.
Follow her on Twitter: @merlin_draws