Magnetic Resonance Imaging (MRI) is a form of imaging, invented in the 1970s by Paul C. Lauterbur, that has revolutionised medicine and surgery. Traditional X-Rays, or Computed Tomography (CT) are particularly good at looking at bony structures as they focus on density. This is the 'thickness' of different tissues in front of them. Magnetic resonance imaging works by measuring water content.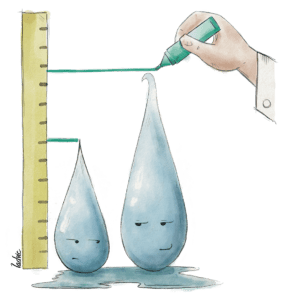 This makes them particularly useful for looking at more discrete changes in softer tissues, like the brain or spinal cord. That makes magnetic resonance imaging the perfect investigation for neurosurgeons. This is because some things, like tumours, are far easier to find and identify on MRI. It's also easier to identify other anatomical structures like nerves and blood vessels.
So how does MRI work?
MRIs work based on the idea that the protons in atoms are able to absorb or emit radio frequency energy when placed in a magnetic field. When a magnetic field is applied, the protons become aligned (i.e. they line up), similar to the way iron fillings behave when you place them near magnets. The MRI machine then applies radiofrequency energy to these aligned protons; the protons can use this energy to essentially 'break free' form their alignment. Once the pulse of radiofrequency is removed, the protons release (i.e. emit) the extra energy they received, and return to their aligned state.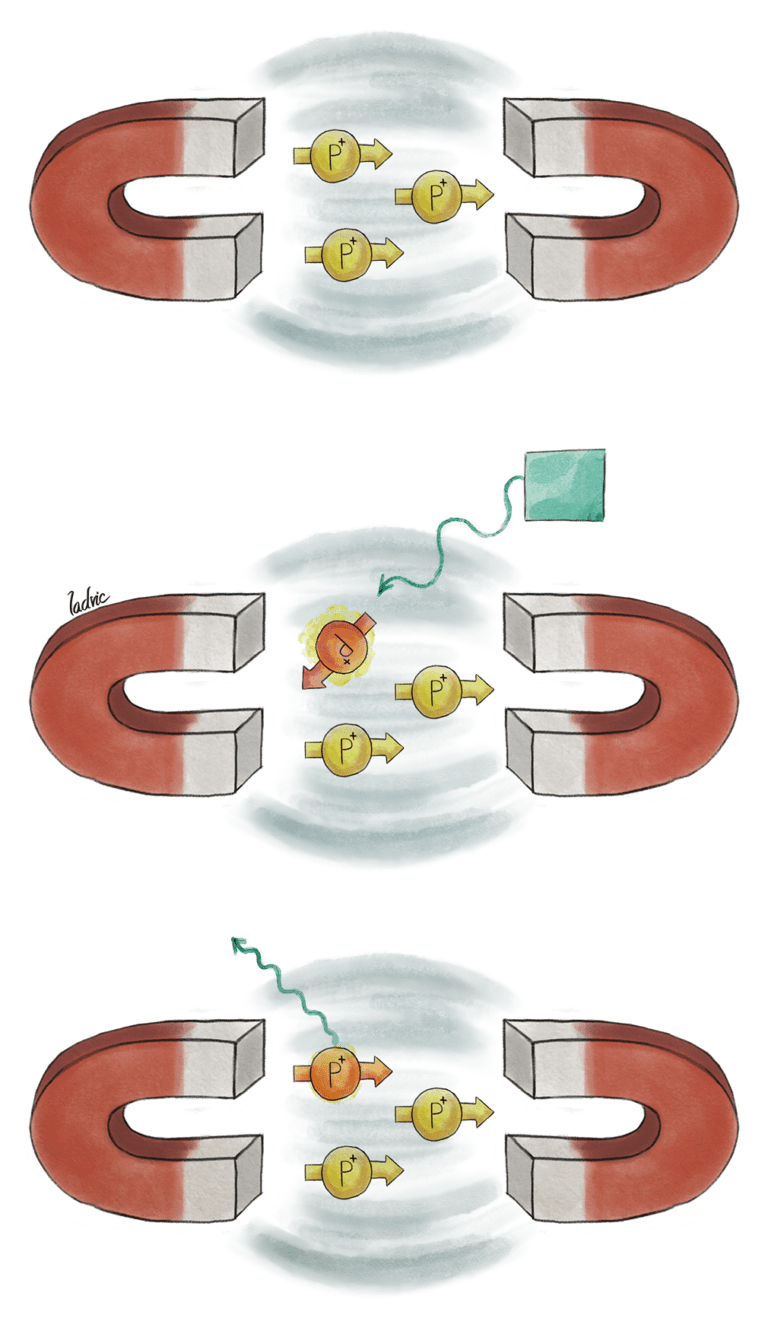 The amount of energy that is emitted or absorbed is dependant on the type of atom, MRIs usually focus on hydrogen atoms, which are particularly abundant in water. This is why MRIs are so useful for looking at softer tissues in great detail, as they are composed primarily of fat and water. By measuring the degree of radio frequency signal that is emitted, and localising this to a specific point in space, MRIs are then able to create an image based on the contrasts of signals received, over the area being scanned. The water rich areas (such as blood and fat) appear bright as they have high signal, while areas such as bone and are will be darker.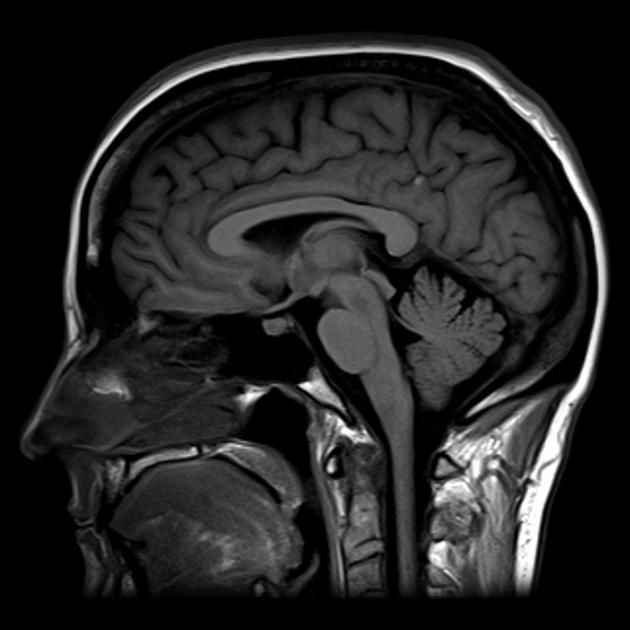 Midline brain MRI courtesy of radiopaedia.org
what's in an mri machine?
The basic components of a MRI machine consists of a large, circular magnet that surrounds the table a patient lies on during the scan, a radiofrequency coil (to send radiofrequency pulses), and a received coil (the measures the radiofrequency emitted by protons).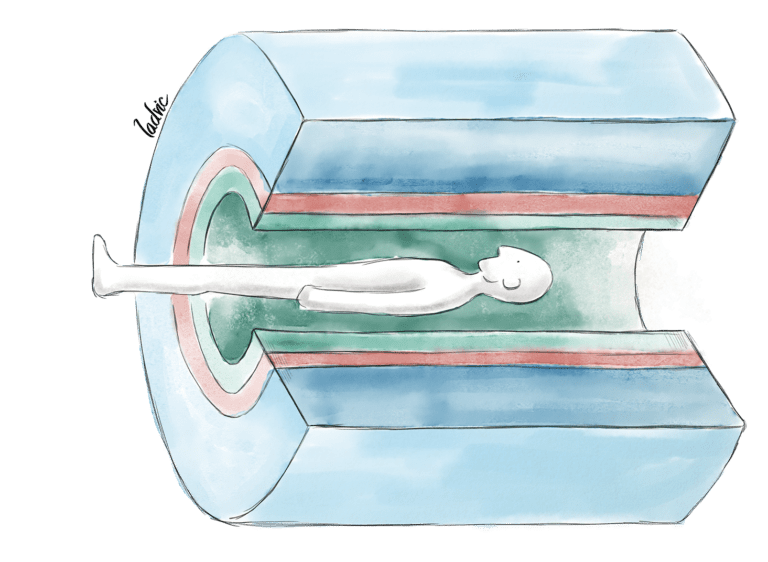 Unlike X-Rays or CT, MRIs do not use 'ionising radiation', and are therefore considered safer. They are however much slower, and given a patient must lie in a tight, doughnut like structure for up to an hour, some may find this uncomfortable if they suffer from claustrophobia. MRI is also contraindicated in those with metallic implants, such as a pacemaker.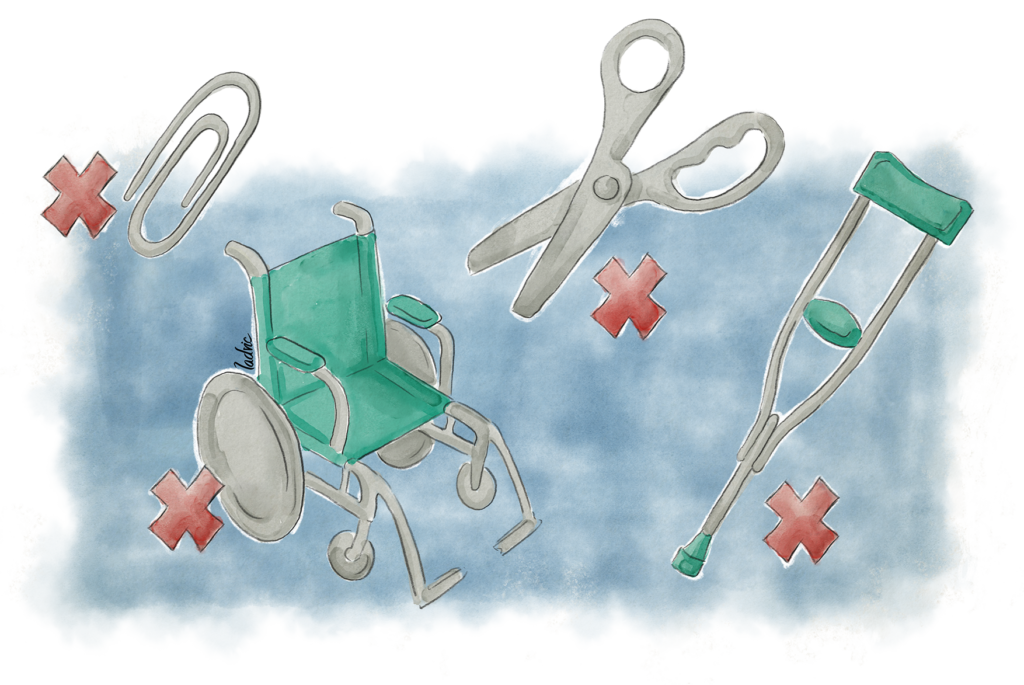 The scanner can be quite loud, so patients may be offered earphones. Patients may also be given contrast, an injection of dye that can make some tissues clearer on the scan. After the scan, a healthcare professional will interpret the scan, and contact the patient with the next necessary steps based on the result.
---
Written By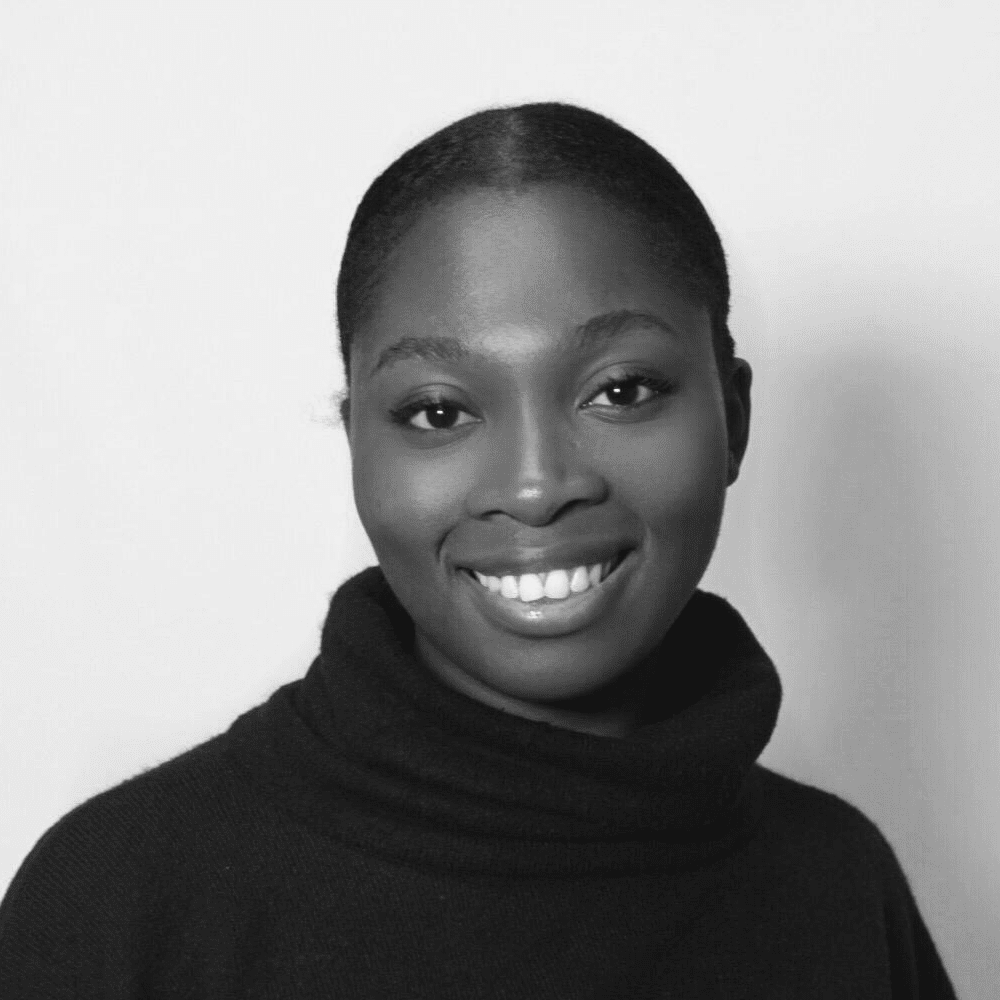 Chidera
Year Two Doctor in London
Chidera is a foundation year two doctor in London, who studied in Cambridge University. She's hoping to pursue neurosurgery as a career. Outside of this she has a YouTube channel that she hope will encourage more people from under represented backgrounds to consider medicine.
Follow her on Twitter: @chidera_ota
Illustrated By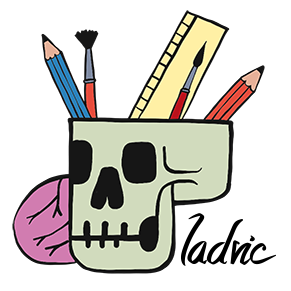 Luis Domitrovic
Luis Domitrovic (ladvic), is a neurosurgeon and radiologist (with focus on Neurointerventionism) who draws and paints. The multiple twists of life took him from Argentina (where he was born) to Spain, where he lives now.