Effects of tranexamic acid on death, disability, vascular occlusive events and other morbidities in patients with acute traumatic brain injury (CRASH-3): a randomised, placebo-controlled trial
(in a nutshell)
Click here for the full paper in the Lancet (October 2019)
What were the inclusion criteria?
Head Injury
GCS <12 or blood on CT
Within 3h of injury
---
How many patients were recruited?
12,737 patients randomly assigned
9202 <3h from injury
---
1g TXA over 10mins
then
1g TXA over 8hrs
---
equivalent placebo
(0.9% saline)
---
What were the outcome measures?
primary outcome:
head injury-related death
(at 28 days or discharge from local hospital)
---
Results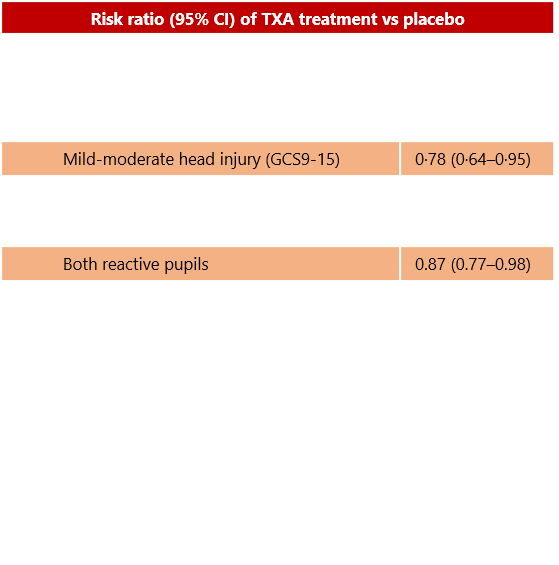 Significant (orange) means that we are 95% sure the risk ratio is different from 1, indicating that both treatments (TXA and placebo) are not equal.
---
risk of death with txa
---
risk of death with placebo
There were no differences in complications between the two groups
---
Conclusions
TXA reduces the risk of death in patients with a mild-moderate but not severe head injury
TXA is safe to use as there is no increase in complications
---
Implications for healthcare professionals and patients
Doctors/paramedics may give TXA to patients with a head injury as early as possible.
As there was no harm from TXA, it will be interesting to see if all head injury patients get given TXA or only those with mild-moderate head injury
---
Credits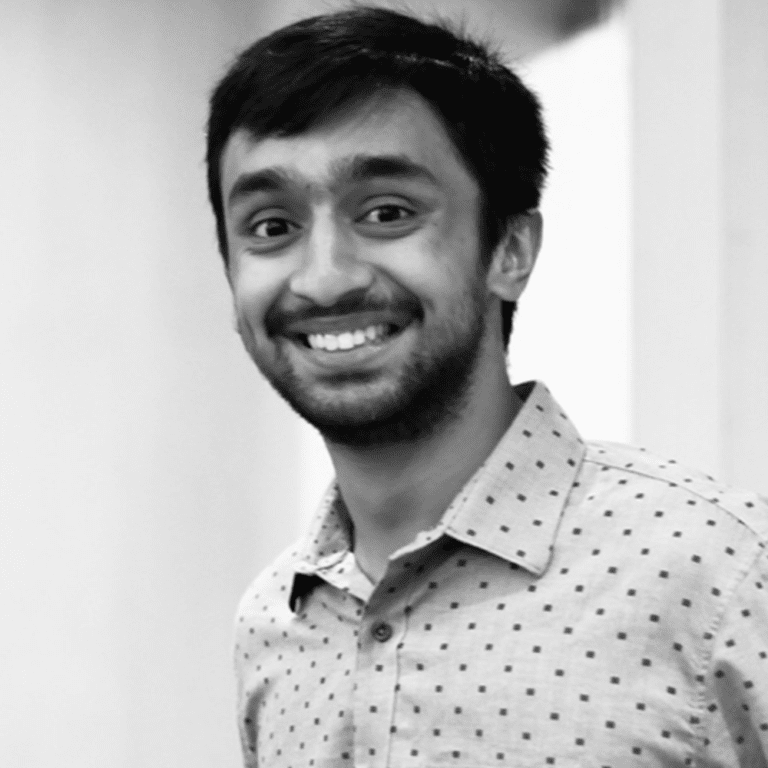 Aswin Chari
Mr. Aswin Chari is an academic neurosurgery registrar currently undertaking a PhD at Great Ormond Street Hospital