"Cervical" refers to the cervical spine, consisting of 7 vertebrae; and located at the upper end of our spine (around the back of our neck area). "Radiculopathy" refers to what we might call a 'pinched nerve'.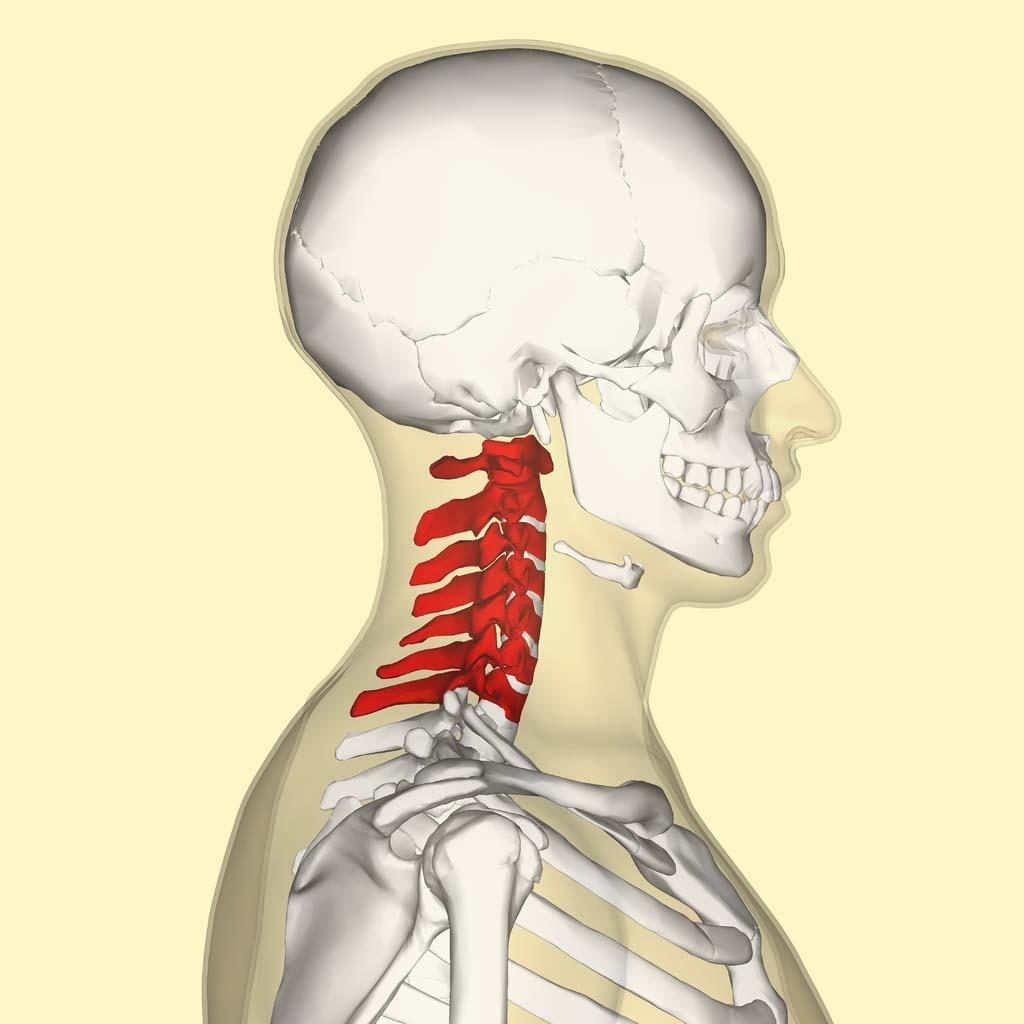 Figure 1 – Overview of the cervical spine (sourced from: https://teachmeanatomy.info/neck/bones/cervical-spine/
Cervical Radiculopathy is a clinical condition, whereby one or more of the cervical nerve roots is affected, resulting in pain, weakness, and numbness in that area.
What causes cervical radiculopathy?
Degenerative changes – This can occur as the discs in the spine age
Disc herniation
Spondylosis – otherwise called spinal osteoarthritis, however, this term can be used to describe some type of degeneration in the spine
Key Clinical Features (Signs and Symptoms)
Symptoms of Cervical Radiculopathy tend to appear unilaterally (on one side) but can also appear bilaterally (on both sides).
Some of the symptoms include:
Pain in the neck
Neck pain that spreads to the shoulder or arm
Muscle weakness – You might have trouble performing some upper limb movements
Feeling a tingling or "pins and needles" sensations
Loss of sensation
If the condition persists, it can eventually lead to the loss of muscle power and muscle atrophy (shrinking).
Who is affected?
There are various risk factors that can contribute to developing this condition and they are mostly related to wear and tear of the joints in the spine. Some of them include:
Old age
Frequent heavy lifting
Neck trauma
Golfing
Previous radiculopathy
Cigarette smoking
Diagnosis
Once your physician has obtained a history from you, you will likely be scheduled for some tests in the hospital to confirm your diagnosis. This typically includes imaging of your spine to look at what might be causing the problem in your neck. This is done in the form of an X-Ray, computed tomography (CT) scan and magnetic resonance imaging (MRI).
In some instances, further testing in the form of electromyographic studies might be conducted. This is where your muscles' electrical activity is recorded, to ensure the nerve is functioning normally within that area. This investigation helps rule out other diagnoses such as peripheral nerve entrapment.
Treatment
Cervical Radiculopathy is a common condition, often self-limiting, meaning that improvement can happen without any treatment. If required, there are several non-surgical and surgical options to help in more severe cases.
Non-Surgical Treatments
There is a range of options for non-operative management, which have shown significant improvement in approximately 90% of patients. Those can include:
Rest or activity modification
Physical therapy
Pain management through steroid injections or medications
Surgical Treatment
In certain cases where there is minimal improvement, surgical intervention is considered. There are various approaches which to relieve the pressure put on your nerves and/or spine. It also helps with maintaining the stability of the spine.
However, surgery is a last resort due to complications and only selected patients can undergo the procedure.
Some of the complications include:
Nerve root damage
Spinal cord damage
Infection
Recurrent pain
Disc herniation
What can I do to prevent myself from developing Cervical Radiculopathy?
If you lift heavy weights, use the help of a personal trainer to ensure your posture and form are appropriate to prevent any spinal injury
Consider cutting down on smoking
See your physician if you experience back pain and issues with weakness or sensation
Key takeaway messages
Cervical radiculopathy is what you might refer to as a "pinched nerve" in the upper area of your spinal cord
It can be self-limiting and often improves on its own or with painkillers
The main signs and symptoms are pain, loss of sensation, and weakness in your upper back and upper limbs
Treatment varies from medical to surgical and is aimed at either physically improving posture and position, pain management, and reducing the compression of the nerves and spinal cord
Once treated, you might have to see a physiotherapist to do some exercises to prevent the radiculopathy from recurring
References: